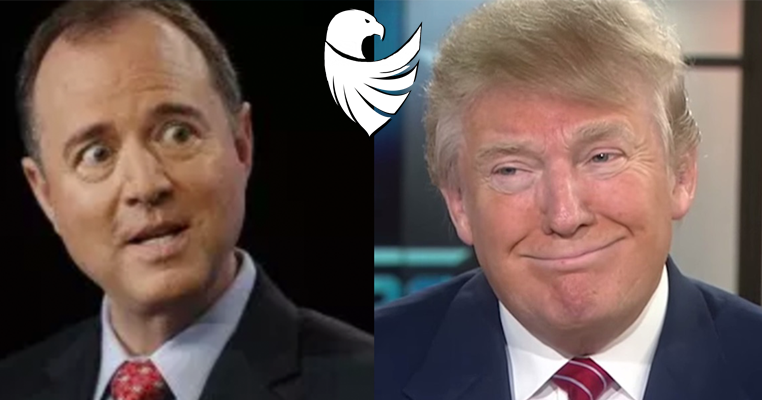 Friday afternoon, President Trump tweeted a video comparing Adam Schiff to Pinocchio.
Trump added "LYIN' SHIFTY SCHIFF."
WATCH:
LYIN' SHIFTY SCHIFF! pic.twitter.com/vSZgFz9fIS

— Donald J. Trump (@realDonaldTrump) October 4, 2019
https://t.co/lUaocZ33xP pic.twitter.com/VNRHsWjNVf

— Dan Scavino (@DanScavino) October 4, 2019
Wapo fact checker Glenn Kessler gave House Intel Chair Adam Schiff 4 Pinocchios for his claims that he had not spoken directly to the whistleblower.
In addition, Kessler says Schiff intentionally tried to mislead the American public during an appearance on MSNBC.
🚨 FLASHBACK 🚨

Schiff claimed: "We have not spoken directly with the Whistleblower" pic.twitter.com/czqCvE3hSF

— Benny (@bennyjohnson) October 2, 2019
GOP Leader Kevin McCarthy has announced he has signed a resolution to censure House Intel Chair Adam Schiff.
McCarthy made the announcement via a tweet.
Chairman Adam Schiff has been lying to the American people for years. Now he is so desperate to damage the president that he literally made up a false version of a phone call.
Enough is enough. I have signed a resolution to censure Schiff in the House of Representatives.
This article was written by the staff of TheConservativeOpinion.com 
Source: theconservativeopinion
See more here: conservatives
loading...
If you like what we do, you can support us here:
Thank you and God to bless you!