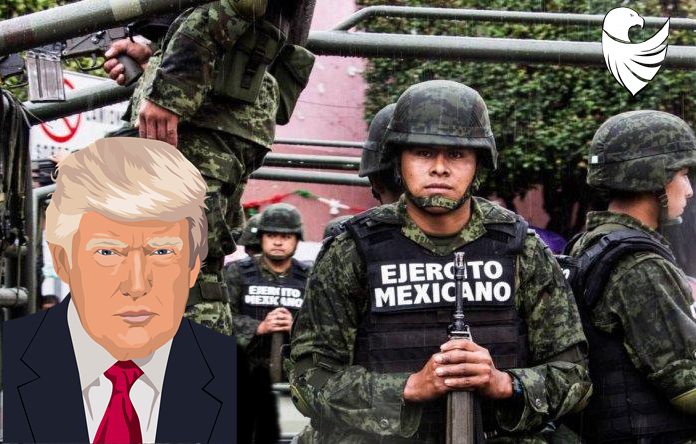 Trump and Luis Kresciano Sandoval in a common front to suppress the invasion see details here.
On Monday, new reports indicate that the Mexican government has sent about 15,000 soldiers to the US-Mexican border in an attempt to quell the growing number of illegal aliens, following President Trump's pressure.
"We have a total of 15,000 men in the northern part of the country, between the National Guard and the military," Defense Minister Luis Kresciano Sandoval explained at Monday's announcement.
This move has been made since the recent deployment of about 2,000 additional troops to the southern border of Mexico in an attempt to prevent further mass migration from Central America. President Donald Trum is doing his best to stop this invasion.
The protection of the fatherland is the duty of every American.
Earlier, Mexico announced plans to deploy 6,000 national guards at its southern border with Guatemala, but its plans to increase border security with the United States were not disclosed earlier.
Sandoval has confirmed that Mexican forces are holding migrants trying to cross the border, according to AFP.
See more here: conservatives
loading...
If you like what we do, you can support us here:
Thank you and God to bless you!